GEM News & Media Releases
An update regarding mandatory vaccinations for personnel and facility visitors.
Nova Scotia's Chief Medical Officer of Health has determined, given the ongoing presence of COVID-19 and its Delta variant in Nova Scotia and the effectiveness of immunization at stopping transmission, that all personnel and visitors to a High-Risk Setting must provide proof of vaccination (being fully vaccinated) before November 30, 2021.
As of November 30, 2021, all visitors and staff will need to show proof of full vaccination and ID in order to enter any of our facilities. Read more here.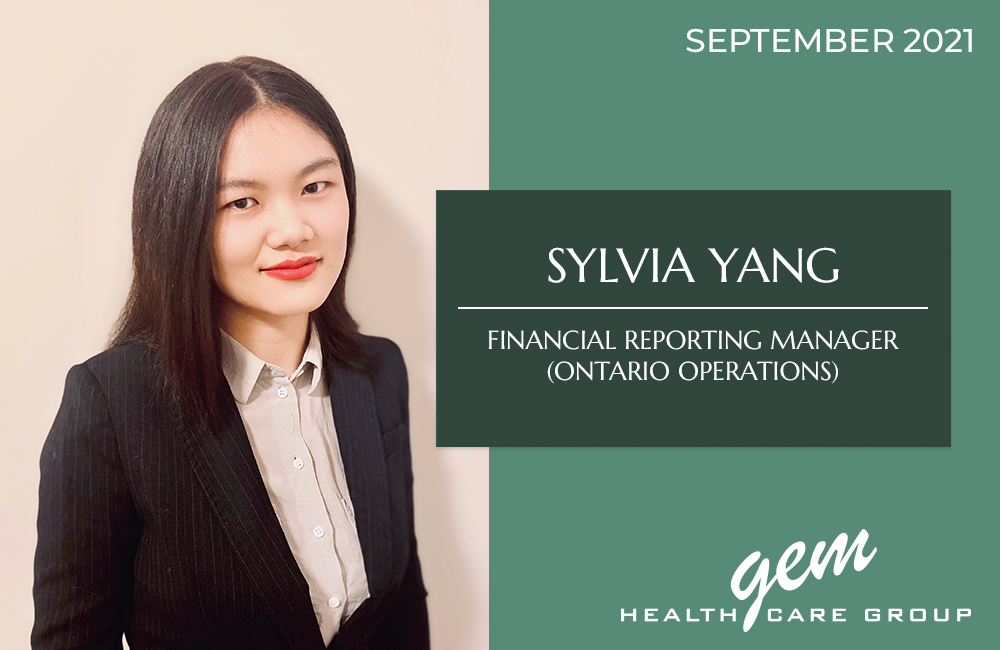 Sylvia Yang, Financial Reporting Manager (Ontario Operations), receives CPA designation
Sylvia Yang started her career with GEM in 2012 while attending Dalhousie University. After graduating, she continued to make significant contributions on our accounting team, supporting financial and business operations for GEM's Nova Scotia homes. In 2019, she completed the CFE, and began her role as our Financial Reporting Manager (Ontario Operations). In this position, Sylvia manages financial reporting tasks for our Ontario facilities, as well as all reports and data collection for the Ontario Ministry of Health. Sylvia has contributed to standardizing the internal control procedures and participated on the strategic development of the Ontario Division. Sylvia is currently completing a Master of Finance at Rotman School of Management, University of Toronto, and is expected to graduate in April 2022.
We are pleased to recognize Sylvia in receiving her CPA designation.
John Yuan, GEM's Chief Financial Officer & Chief Investment Officer, receives the CPA Nova Scotia Early Achievement Award
John Yuan has led our accounting and finance team at GEM since 2009. He has a Bachelor of Business Administration from Acadia University in Wolfville, NS; a Masters of Finance from Saint Mary's University in Halifax, NS; and is a CGA, CPA. In 2016, he was appointed as a Nova Scotia Commissioner of Oaths by the Minister of Justice and Attorney General. John's experience in financial reporting, corporate finance, M&A, real estate, process improvement, and developing high-performing teams has played a key role in advancing GEM's strategic plans and growth.

Thank you John for your ongoing commitment and dedication to GEM. We are delighted to congratulate John in being recognized for his many contributions not only to GEM, but to the accounting profession and community.
GEM's new Senior Director of Operations Atlantic, Tara Fiander-Deveau
We are pleased to introduce our new Senior Director of Operations Atlantic, Tara Fiander-Deveau. Our Senior Director of Operations Atlantic will direct and standardize all operational processes and procedures, as well as develop strategies and implementation plans to improve and standardize all aspects of GEM's Atlantic operations.
In addition to this role, Tara is our current Administrator at Whitehills LTCC and has demonstrated strong leadership and dedication during her 23 years of service at GEM Health Care Group and 25 years in the healthcare industry. We are delighted to welcome Tara into this new role!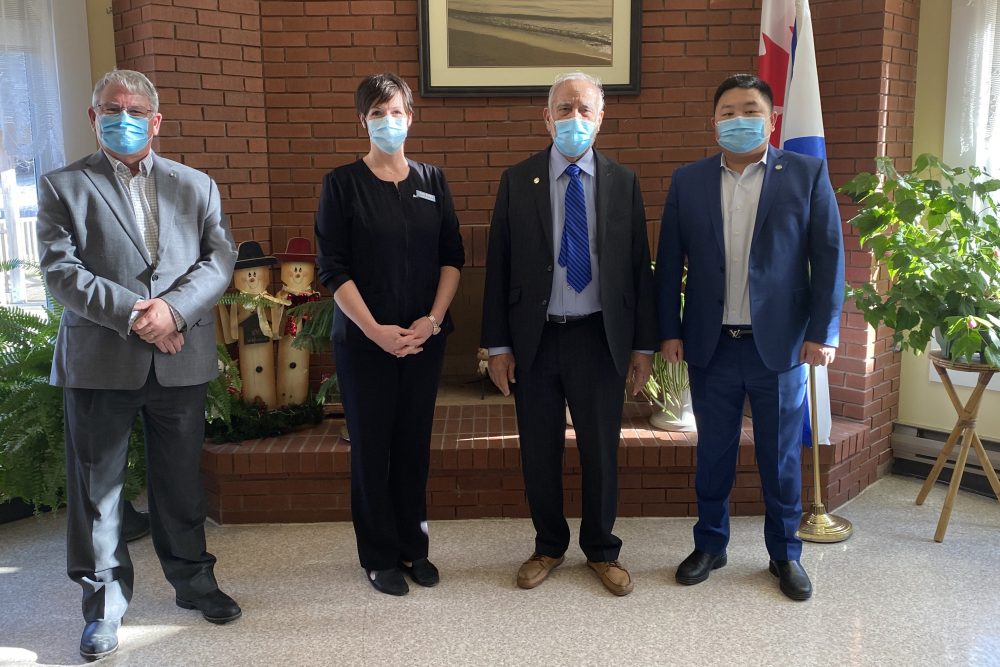 GEM Health Care Group Acquires Two Long Term Care Homes in Nova Scotia
"We are proud to welcome the skilled and dedicated professionals at Milford Haven Home for Special Care and Canso Seaside Manor to the GEM Family. We look forward to working with our new team members and will continue to provide the same high standard of care to the residents who call these two facilities their home", says Syed M Hussain, CEO of GEM Health Care Group.
Past Media Releases & Newsletters